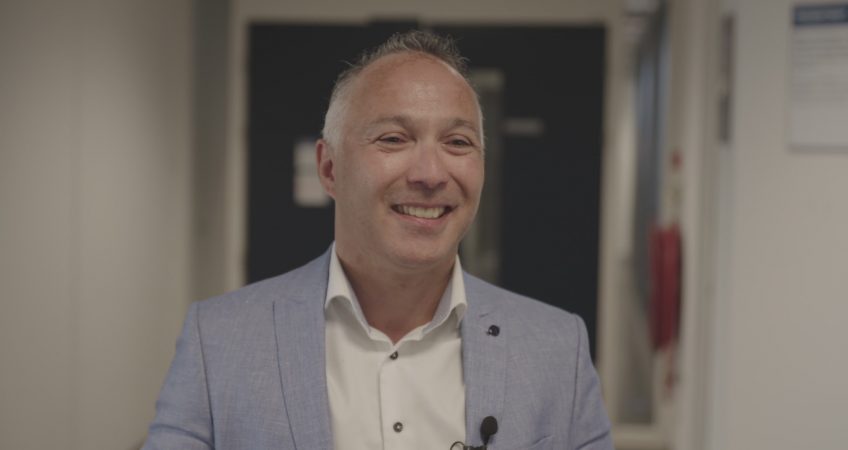 As the air logistics industry struggles back to resume its vital role, there is a greater than ever need to reduce costs and for more transparency and efficiency in all aspects of the supply chain process.
This is especially true of ground operations where cargo can often be delayed unnecessarily thus creating expensive and unacceptable delays. The recent pandemic has thrown a new light on air cargo operations and the need for more efficiency and digitisation.
To deal with this pressing need for better solutions, the recently launched innovative collaborative decision making (CDM) trucking platform offers transparency, predictability and a slot allocation planning mechanism to streamline the loading and unloading process between trucking companies and handling agents.
Handling agents can allocate timeslots and door numbers and anticipate on real time ETA update times from trucking companies' drivers, thus ensuring optimum efficiency and avoid long delays.
Raoul Paul, CEO and founder of CargoHub's Trucking CDM platform explains the thinking
He says: "The main advantage of the CDM platform is to share relevant data and information between all stakeholders involved in the truck movement enabling them to make the best decisions to avoid delays. This is especially important as it allows the handlers to allocate slots and for trucking companies to manage their drivers' movement schedules efficiently and thus eliminate unnecessary waiting. This also gives the airlines accurate information for informing their customers about the progress of any individual shipment.
"Even after loading, by using the platform, the handling agent can continue to track the shipment in real-time, whereas normally the agent loses control of the goods once they leave the warehouse. The data can be shared to international airports and handlers thus helping to predict and track the complete cargo progress accurately."
Congestion at large airports has become a major cause of delays, increasing pollution and cost. Paul explains. He says: "This problem of congestion on the forecourt is frequently discussed, one possibility being of not allowing trucks to enter the handling agent's site before registration and approval has been completed. The message that the cargo is ready for loading and the assigned door number, can be received by drivers via the CDM platform. Not only does this improve the fluidity on the site, but the truck driver can follow instructions without the intervention of the company's management."
The project has been launched initially in the Netherlands with a view to expanding it throughout Europe and beyond. Participating pilot partners are AirBridge Cargo, Menzies world Cargo, Swissport, dnata, Jan de Rijk, Fast Forward Freight and Wallenborn supported by Air Cargo Netherlands.