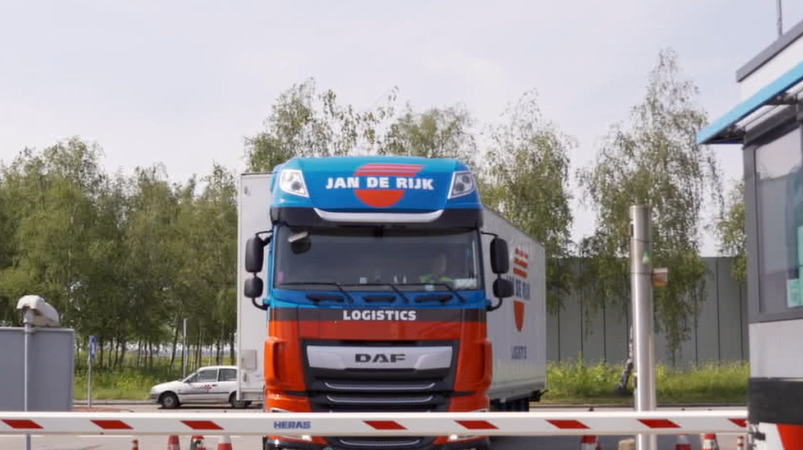 Air cargo operators are under increasing pressure to reduce costs but achieve faster transit times at European airports, from wheels down to final delivery to customers. This part of the chain is very much in the hands of the road feeder operators which serve this market. The Trucking CDM platform provides transparency, predictability and a slot allocation planning mechanism between truckers and handlers. Netherlands based Jan de Rijk, is one of the main players with a total fleet of over 1000 vehicles in use every day. The company serves all main hubs as well as some minor ones.
Stefan Pieters, manager operations and development, is enthusiastic about the potential of the platform. "Our biggest challenge boils down to the waiting hours spent at cargo handling facilities, caused by lack of communication and transparency. As there is often no contractual relation between the trucker and the handler both parties operate on behalf of the airline but not directly connected to each other. This is very frustrating and ties up vehicles costing extra and at the same time causing more emissions. If we could share data about when the freight is available, the status of vehicle combined shipment information we could communicate much better with the handler thus creating, insight and data sharing for all parties involved.
"The Trucking CDM platform allows data sharing between the involved stakeholders in regard to the truck movement and we are currently sharing all data of our traffic from and towards AMS within Europe.  The idea of a CDM platform was born almost 5 years ago and I remember well how Raoul and I shared thoughts on what would be the best way forward to successfully introduce a CDM concept into the market.  It goes without saying that we have supported the initiative of Trucking CDM right from the start. Given the recent developments in regard to data exchange between handling companies and road feeders combined with system integration possibilities, I look forward to start actively using the CDM platform now that are able to share our data with Trucking CDM fully automated".
"Sharing data will allow all parties to access and use real-time information. In order to get rid of congestion at airports, sharing data is the only way forward. We have to work together as one community to support connectivity between stakeholders in the air cargo industry.  The concept of data sharing platforms such as Trucking CDM should be embraced universally.  The embracement of data sharing platforms will help us to fully integrate our systems, as opposed to the several single systems that we have today. The trucking CDM platform could be the base for this. During the recent outbreak of COVID-19, we had to work with a rapidly changing situation and a very flexible supply chain. Data sharing becomes more and more important and we should all be ready for pooling data within the air cargo supply chain, which gives us all the ability to incorporate this flexibility. Minimising the use of paper and physical contact by sharing data could also bring benefit to the supply chain system will not change the world but we have to do this together as a community. Data sharing is nice but cooperation is key".
For further information:

Trucking CDM
Email: support@cargohub.nl